You are currently at Monthly:Announcements
---
Monthly User Group Details
---
March 10, 2023 • General Meeting • "An Annotated Field Guide to Identifying Phish" with Adam Engst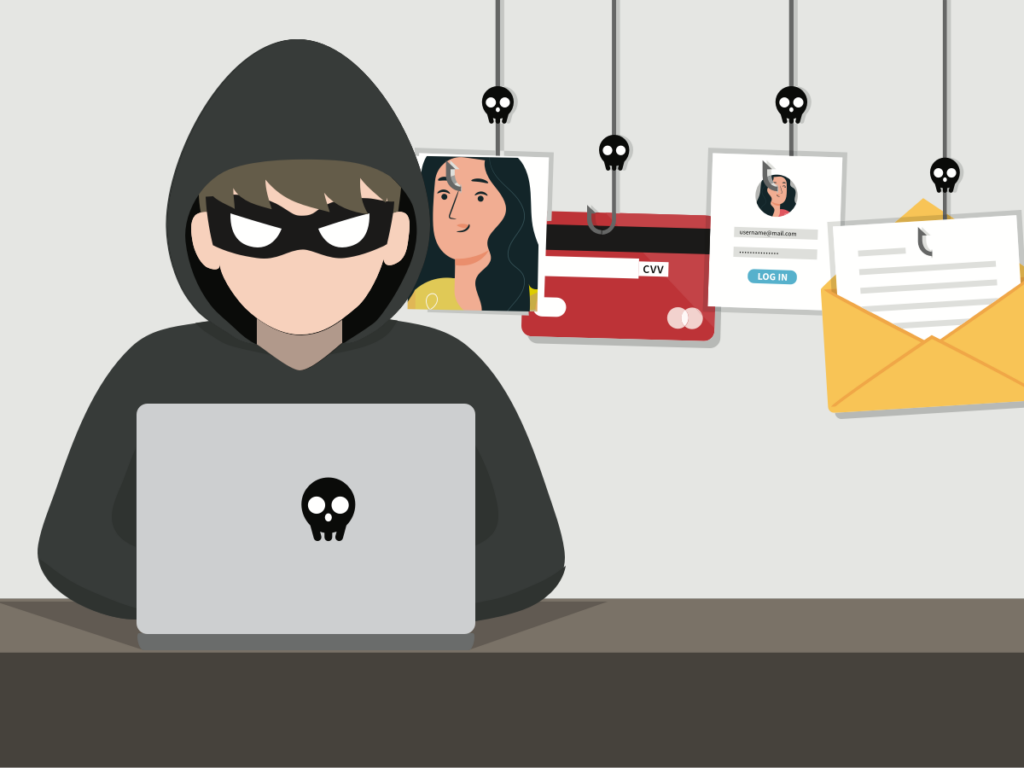 With personal information becoming more and more threatened by unscrupulous individuals attempting to steal our identities it is advisable for us to pay close attention to personal security when conducting business on the web, or dealing with suspicious email, and telephone scams. In a recent article in TidBITS (16 January 2023, "An Annotated Field Guide to Identifying Phish", friend of LIMac, Adam Engst discussed phishing as, "… a big deal … [with] security firm SlashNext claiming that there were more than 255 million phishing attacks in 2022, a 61% increase from the year before." Since many of us are in the demographic typically targeted by these thieves, this information should be of particular interest.
Adam will be our guest at the March 10th Zoom general meeting to discuss how to identify phish (in his words, "Not the band, not tasty seafood dishes, and not the pretty tropical variety.").
The meeting will open with Bradley's ever popular Q&A, followed by Adam's main presentation on phishing. Announcements will follow Adam's discussion, and the meeting will close with Donald running the Member Appreciation Raffle (for paid members).
I hope you'll attend this timely and essential meeting. "See" you there!
[Paid LIMac members will receive the Zoom information via email. Please don't forget to sign in with your real name or you will not be admitted to the Zoom meeting.]
Your first meeting is FREE. Annual individual membership is $48.00, which covers all immediate members of your family. Please email Donald Hennessy at AboutLIMac@aol.com for details.
Be careful. Stay healthy.
---
June 2013's Dave Marra presentation, as always, covered a lot of information. Click HERE for links to resourses mentioned during that meeting.
A PDF version of Bradley's first three Mac 101 handouts can be downloaded here: Finder and TextEdit and Preview and the
Mail. His Mountain Lion System Preferences handout is here and the ML apps handout/notes are also available. If you have any questions, use the
LIMac bulletin board, or the LIMac Facebook group page, or the next month's Q&A session.
A PDF version of Barbara Mehlman's August 2009 slideshow presentation is available for download here.
A PDF version of Victor Susman's April 2013 presentation on MOOCs can be downloaded here.
---
You're Invited to the MacBasics SIG
In order to meet the needs of a wider range of members and not put off those with more than beginning skills, we've changed not only the name from Beginner SIG, but also the focus of our SIG. We will still cover applications like AppleWorks and simple procedures like setting up your first Mac, file systems and using utilities, but we've also matured, as much of Apple's software and hardware has. So come on down. We'll be where we've always been, doing what we've always done, but with a new slant and a new name. The MacBasics SIG is led by Geoff Broadhurst and Rick Matteson. The SIG meeting is broken into two sessions. The first is from 7:00 to 7:30PM, during which we will have our own basic level question and answer session. We'll break for the featured presentation and raffle and come back for the main portion of our SIG meeting from 8:30 to 10 o'clock. Of course before our MacBasics main demonstration we'll have our own novice Q&A session across the hall, while Bradley's dealing with the more complicated problems in the main room.

As always come with questions. The MacBasics SIG is not just for beginners, but we do discuss aspects of the Mac that may sometimes be overlooked. There will be a MacBasics SIG meeting this month. The topic has not been announced.


---
The App SIG, is the latest SIG from LIMac. It's a peer-to-peer group where members share their knowledge and experience with the
operating system iOS 7 and their favorite apps for their iPad, iPhone or iPod touch.

While the AppleTV does run iOS, it doesn't run
user apps. Nevertheless, it can play an important role in the mobile OS realm with streaming video and photos and screen mirroring.
Lets help each other here. There will be no App SIG meeting this month.
---
Apple's 2nd New York City area flagship store opened in Manhattan at 767 Fifth Ave. at E 59th Street.
Read about this site's storied past. Also check out photos from our local Smith Haven Mall Apple Store Grand Opening.
---
Board meetings schedule The executive board meetings of LIMac are open to any interested member to attend in a non-voting manner.
There are no secrets here. There is an updated picture for the 2007 board.
---
[Return to Home page]